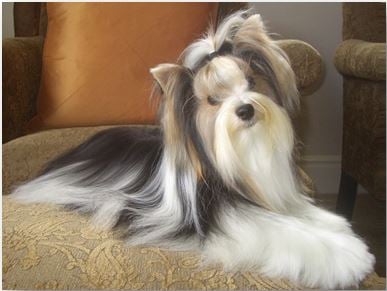 The MGC Kennel Club plans a dog show on Labor Day weekend
The 10e The annual Mississippi Gulf Coast Biloxi Beach Dog Show, hosted by the Mississippi Gulf Coast Kennel Club of Gulfport, will be held September 3-5 at the Mississippi Coast Coliseum Convention Center in Biloxi.
Judging will begin each morning at 8 am with approximately 1,000 entries representing some of the 197 American Kennel Club approved breeds competing for the Best in Show and Reserve Best in Show titles each day.
Free entry; however, there will be a Parking fee of $ 5 per day. This will be the second stop on the Southern Sweep Circuit, three regional shows that also include the Magnolia Cluster, which will be held August 19-22 in Jackson, and then end with the Gulf Coast Classic Dog Show September 8-12 in Mobile.
The club will host the Biewer Terrier (Groupe Toy), which is making its debut this year. The breed became the 197th member of the AKC on January 1, 2021. The show will be run under American Kennel Club rules and will be supervised by Foy Trent Dog Shows. In addition to the Trick Dog and Canine Good Citizen tests, Junior Handler and National Owner-Handled Series competitions will also take place during the three days of the show. There will also be a Pee-Wee event where children aged 5 to 9 will have the opportunity to show their dogs in the ring. Vendors will also be available with treats and supplies for your four-legged family members.
Several specialty breed shows will also be held during the Classic, including the US Australian Shepherd Association, English Springer Spaniel Field Trial Association, Cajun Australian Shepherd Association, Boxer Club of Louisiana, and Boston Terrier Club of Louisiana.
According to statistics provided by the AKC, a three-day show with 1,000 admissions can bring in about $ 700,000 to the local economy, or an average of $ 685 per person. This includes expenses such as accommodation, meals, fuel, etc. The AKC sanctions over 22,000 events nationwide each year (including over 160 in Mississippi), which include conformation shows, agility / obedience events, and more.
Due to space limitations, only dogs registered for the show will be allowed inside the building and no strollers or trolleys are allowed.
Additional information is available on the American Kennel Club website at www.akc.org or the Foy Trent website at www.foytrentdogshows.com. You can follow the MGCKC on their website at www.mgckc.org or on Facebook.
Special thanks to the American Heritage Girls for their help with our setup during the show.