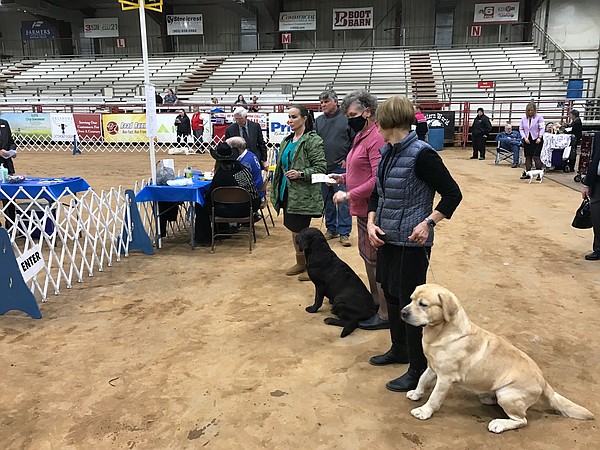 The American Kennel Club Dog Show in Texarkana is Worth a Yell About
TEXARKANA, Ark. –Texarkana Kennel Club President Christal Prince received some good news at the recent 55th Annual American Kennel Club Dog Show at the Four States Fairgrounds this past weekend.
Starting next year, Texarkana and other kennel clubs across the United States will transition from a two-day event to a three-day event.
"At this time next year, we have three days for the show since we received approval for the extra day," Prince said on Sunday. "Three days from 2023."
Even though COVID-19 forced the local kennel club to scrap its 2021 show, Prince said the missed year has done nothing to dampen attendance.
"In total, we had around 800 to 1,000 people in attendance over those two days," she said. "Despite COVID, we actually increased our numbers this year and had one of the biggest events we've ever had. This show usually draws people from a six-state area."
Prince said while other events in the Four States draw more people, the dog show draws a significant number of people who stay overnight here.
"We have one of the biggest events that has the most people spending the weekend at the hotels we have here," she said.