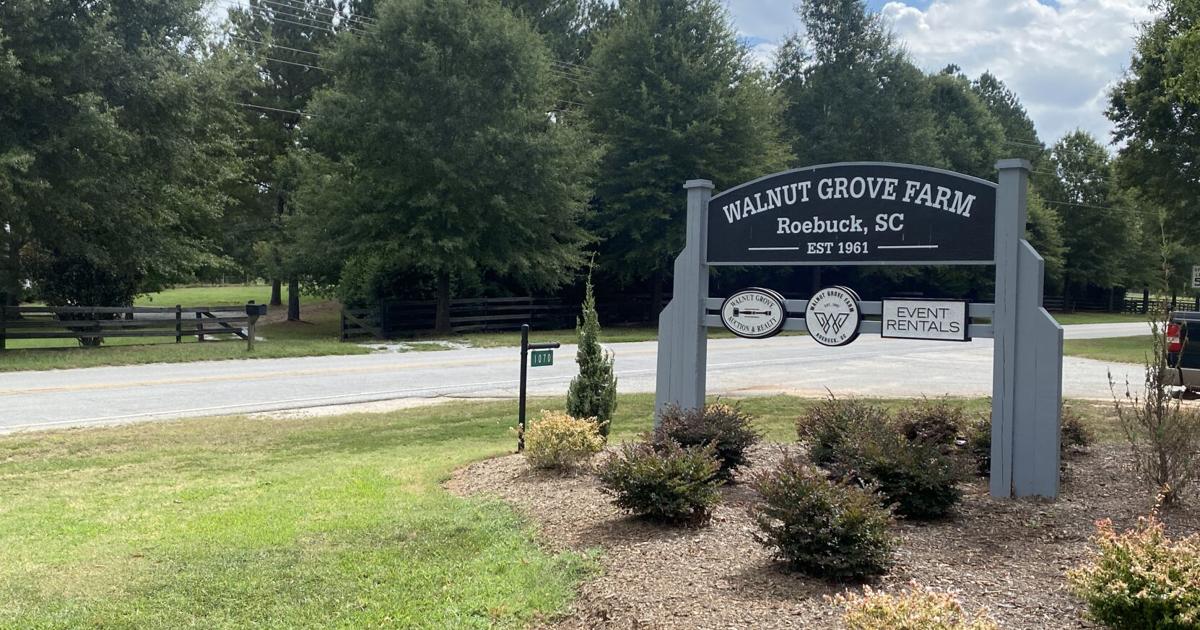 Spartanburg School District adds local beef to its menu | Spartanburg News
ROEBUCK — School District Six in Spartanburg is increasing the amount of quality food options for students by serving local, grass-fed beef in cafeterias.
The school district has partnered with Walnut Grove Farm, located south of Spartanburg, to serve swangus beef in all of its schools. The beef comes from swangus cattle which are a heritage cross between the angus breed and the brown swiss and braunvieh breeds. District Six officially began serving sanguus beef in its schools at the start of the 2022-23 school year.
"We raise the animals the natural way," said Will Carnes, manager of Walnut Grove Farm. "They're still on the grass, and it's not a commercialized business."
Walnut Grove Farm is a family owned farm located in Roebuck that houses a herd of commercial Angus beef cows, registered Brown Swiss cattle, and purebred and purebred Braunvieh cattle. Animal crossing in the beef industry is an effective method for creating quality animals and beef, according to Carnes. He said that in terms of fat content, bloodworm meat is lean.
"Children reap the benefits of properly raised, healthy animals that aren't just the cheapest option on a generic feed supplier's food registry," Carnes said.
The school district also has a farm where fruits and vegetables are grown year-round. Cragmoor Farms is USDA Certified Organic. On the farm there are greenhouses where lettuce and tomatoes are grown hydroponically.
The school district purchases ground beef from Walnut Grove Farms. It is then sent to a processing center where it is cooked to simmer beef for use in other dishes such as tacos and nachos.
Ron Jones, director of food service, said District Six is ​​working on standardizing a meatloaf recipe that will soon appear on lunch menus.