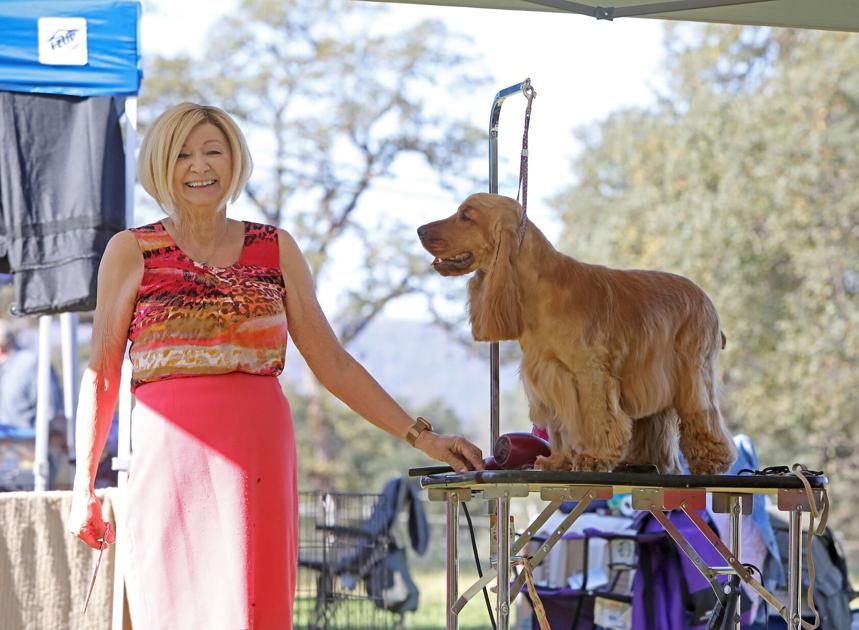 PHOTOS: The Kennel Club's Annual Dog Show returns to Calaveras County Fairgrounds | New
[ad_1]
Barktoberfest, the annual dog show sponsored by the Sierra-Tuolumne Kennel Club Inc., took place at the Calaveras County Fairgrounds at Angels Camp on October 16-17 and did not disappoint.
There were 717 beautifully groomed canine representatives from 130 breeds competing in seven categories, with each winner vying for the best performing within their breed.
Breeds ranged from the familiar to the exotic, including Icelandic Sheepdogs, Swedish Vallhunds, Tibetan Terriers, and Belgian Tervuren.
Weekend events included obedience and rally trials, an American Kennel Club sanctioned puppy competition, a dockside dive and a junior staging competition.
Dogs are classified into seven groups: athletic, herd, toy, working, non-athletic, terrier, and hunting dog. The best of each group then competed in the best of the show according to the breed standard.
Sandra LaFlame attended the show from her home in Redding with her 15-month-old English Cocker Spaniel, Hank, who was one of 48 entries – the largest breed of any breed entering the show.
Jeremiah Paul and his wife, Christine, from Fresno, brought their three Shih Tzus, with Jeremiah Paul stating that "it's my wife's hobby" and "I'm just a helper".
Thirty-one puppies of 24 different breeds or varieties entered the AKC-sanctioned 4-6 month puppy competition judged by Barry Leece, of Peralta, New Mexico.
Grayson Rohfler, 7, of Clovis, said he looks forward to entering the junior staging contest with his puppy, Ellie, a 2-year-old butterfly. This would be Ellie's first competition.
Rohfler's sister Addison, 5, said she was also looking forward to competing one day.
The Kennel Club is a non-profit group and provides training, classes and donations to the Humane Society and law enforcement dogs in Tuolumne and Calaveras counties.
[ad_2]