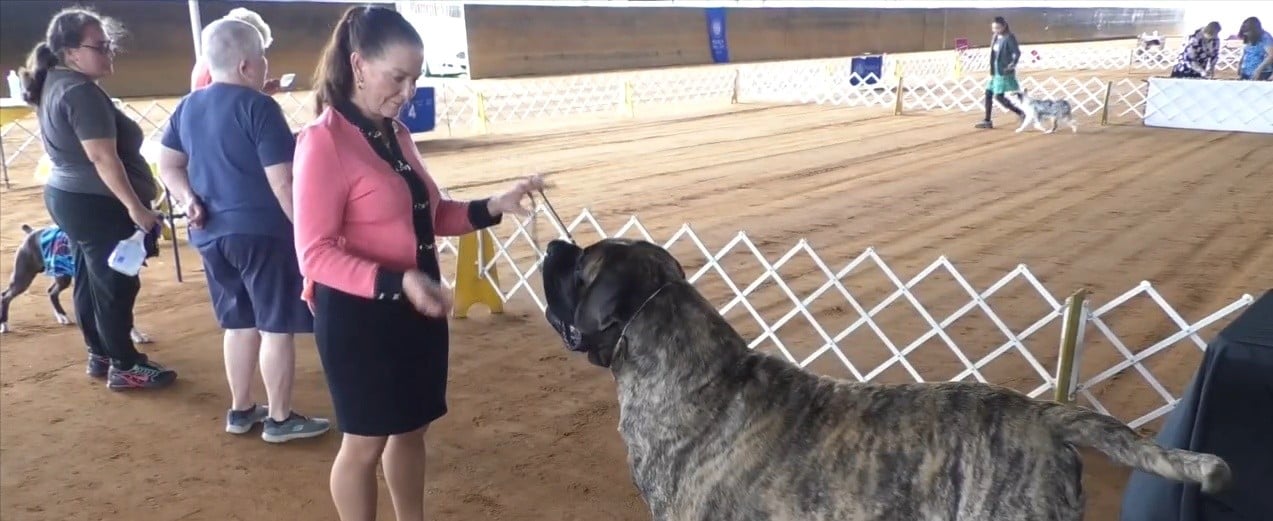 Over 500 dogs compete in the 11th MS Gulf Coast Kennel Club Dog Show
This weekend, dogs of all sizes and breeds will compete in the 11e Mississippi Gulf Coast Kennel Club annual dog show.
Each dog will be judged individually and the winners of each breed will compete in seven groups.
The winning bands will then compete for best and book in show.
More than 500 dogs will compete locally and from different states, ranging from puppies to adults, trying to earn points to go to national championships.
The show is free to the public and will run all weekend from 9 a.m. to 4 p.m.
All eyes were on Aries, a 270-pound mastiff known as a two-time national winner. He broke several records in his breed, adding 19 best in show prizes and 18 best in show reserve prizes. Professional manager Terry Smith said: "You have to have a passion. You have to love animals. You have to understand animals. You must have an animal personality. You must have a relationship. It's not just about running in the ring. You need to do conditioning, proper nutrition, you need to know your breed, how to groom it and how to take care of your pet. A big dog is hard to handle.
For more information on registering for next year, go to mgckc.org.