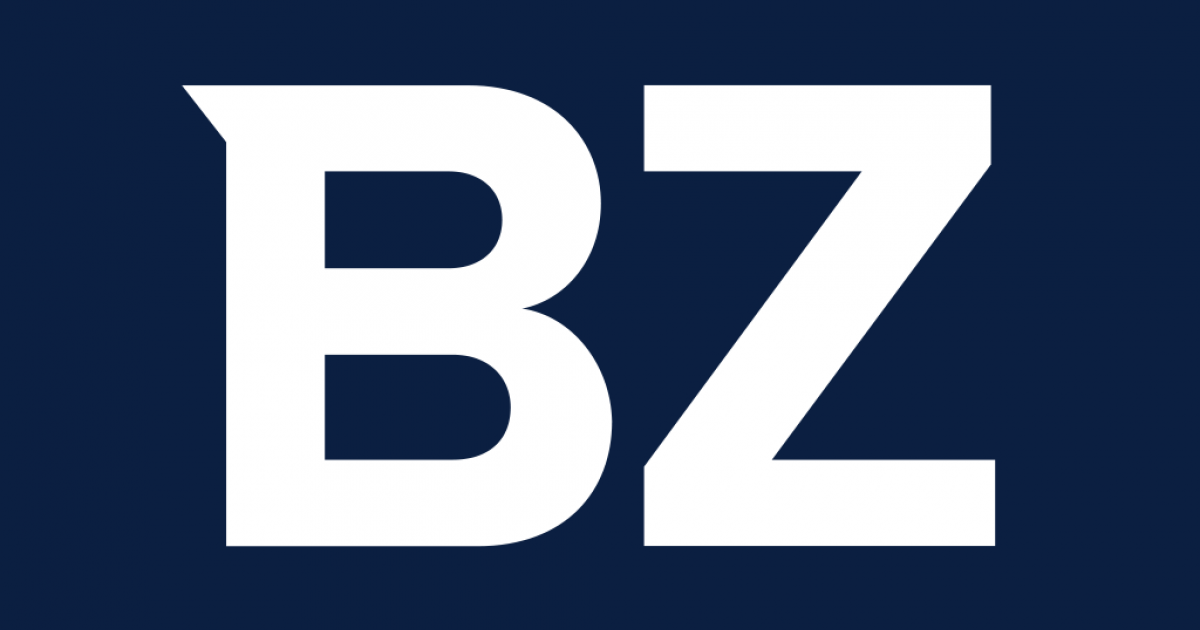 First-of-its-kind national canine cancer registry offers a ray of hope for dog lovers
Take CHARGE (Canine Health And ReGistry Exchange) provides veterinarians and dog owners with important data to guide canine cancer diagnosis and treatment decisions
New York, NY
–Direct News–
According to the American Veterinary Medical Association, approximately 1 in 4 dogs will develop a tumor at some point in their life, and nearly 50% of dogs over the age of 10 will develop cancer. Recently, Dr. Susan Ettinger, "Dr. Sue Cancer Vet," Veterinary Cancer Specialist and Scientific Advisory Board Member of Take CHARGE, and Lisa Conte, Founder and CEO of Jaguar Health, went on a satellite media tour to talk about the first of his kind National Canine Cancer Registry which offers a ray of hope to dog lovers everywhere.
A video accompanying this announcement is available at: https://youtu.be/UaYbeRw7JGY
Take CHARGE (Canine Health And ReGistry Exchange) provides veterinarians and dog owners with important data to guide canine cancer diagnosis and treatment decisions
Designed to be interactive and with open access to academia, Jaguar Health Canine Cancer: Take CHARGE (VSanine Hhealth An/a Registry Exchange), co-sponsored by Jaguar Animal Health, TogoRun and Ivee, is a national canine cancer registry and canine cancer care index, the first of its kind, which provides the veterinary community and canine pet owners with data information on incidence and prevalence to help guide canine cancer diagnosis and treatment decisions, free of charge.
The registry began with a retrospective review of over 35,000 anonymous canine patient records uploaded to a secure custom database and over 830 confirmed cancer diagnoses and is interactive. Protecting dogs against cancer starts with knowing its impact by breed, type, age, sex and location
Powered by animal health software company Ivee (Intelligent Veterinary Enhanced Experience), only the information of canine patients who have been diagnosed with cancer is accessible and the data is permanently protected. All research and academia-related activities are anonymized and anonymized, following all General Data Protection Regulation (GDPR) guidelines, to ensure 100% protection of participant and veterinarian information.
Currently, there is no published state-by-state registry in the United States documenting canine cancer, while there are several regional European registries that exist and serve to inform both the veterinary and human oncology communities.
The registry also includes Gallup's first national survey of pet owners about their experience with canine cancer. Impact of canine cancer on humans – The treatment of canine cancer has a major impact on the well-being of dog owners, including depression, anxiety, lack of sleep, absence from work or other obligations; for example, 63% of respondents said they felt a lot of stress and 58% said they felt down and depressed during their dog's cancer. And, more than 8 in 10 dog owners support the creation of a canine cancer registry to better understand the disease and advance treatments.
The survey found that the incidence—the percentage of American dogs newly diagnosed with cancer in 2021—was about five times the incidence of newly diagnosed cancer in humans that year, which is surprising since researchers assumed that canine cancer rates reflect human cancer rates.
A companion index has been compiled based on pet owners' responses to this multi-year national Gallup survey assessing pet owners' experience with the diagnosis and treatment of their dog's cancer.
Together, the registry and index provide the veterinary community with important information to guide canine cancer diagnosis and treatment decisions and support dog owners in improving canine cancer care.
The Gallup survey closed March 30, 2022, with over 3,800 respondents, including over 600 responses from dog owners with experience with canine cancer.
Records of canine cancer patients uploaded to the registry are updated regularly through the ongoing input of participating veterinarians and owners of dogs who have been diagnosed with cancer. If your dog died of cancer, you can help bring hope to all dog lovers by uploading your canine pet's medical records as well.
How to get involved as a veterinarian:
· If you are a veterinarian and would like your clinic/practice to join the Take CHARGE Registry, please visit TakeChargeRegistry.com to complete the Veterinary Practice Registration Form.
· All research and academia-related activities will be anonymized and anonymized to ensure 100% protection of participants and veterinary information.
· Once you register, the Take CHARGE registry will have access to all of your current and newly diagnosed canine cancer patients. These files will be automatically uploaded to the Take CHARGE registry in real time, so no further action is required once you have registered.
How to get involved as a dog owner:
· If you are a pet owner and have a PDF file of your dog's medical records, simply upload them to the registry by visiting TakeChargeRegistry.com.
· If you do not have your dog's medical file, inform your veterinarian about the Registry during your next visit and encourage him to register!
· Follow us on our social networks and share with your friends!
@Take charge
@takechargereg
@takechargerregistry
—————————
About Susan Ettinger
Dr. Sue Ettinger is a veterinary cancer specialist, international speaker, book author and vlogger. She is one of approximately 450 certified medical oncology specialists in North America and currently practices at the Veterinary Referral and Emergency Center in Norwalk, Connecticut. She is co-founder and Chief Medical Officer of Fidu, a teleconsultation company intended to connect general veterinarians and specialist veterinarians. She received her veterinary training at Cornell University College of Veterinary Medicine. She completed her medical oncology residency at Animal Medical Center in New York in 2003.
She was voted the 2019 Western Veterinary Conference (WVC) Small Animal Continuing Educator of the Year and recently received awards for Outstanding Physician Performance and Achievement in Public Relations. Also known as Dr. Sue Cancer Vet®, Dr. Sue is the co-author of the second edition of The Canine Cancer Survival Guide, which has been a bestseller on small animal health for several years. She is a frequent contributor to numerous veterinary publications including Today's Veterinary Practice, Today's Veterinary Business, Clinician's Brief, Veterinary Team Brief and DVM360. She also co-hosted The Pet Cancer Vet podcast and is a frequent guest on many veterinary podcasts. There are many myths and misconceptions about cancer in dogs and cats. Most cancers are treatable and there are a variety of treatment options. Dr. Sue's goal is to provide comprehensive, compassionate care. She strives to minimize the side effects – of the cancer itself and of the treatment – to help her patients lead active and normal lives, even during their treatment. His motto is live longer, live well.
Dr. Sue is passionate about cancer awareness and she developed "See Something, Do Something, Why Wait? Aspirate.®" to promote the early detection and diagnosis of cancer. This initiative to raise awareness of skin cancer and superficial tumors in dogs and cats provides a set of guidelines for pet owners and veterinarians to help identify the best management of cutaneous and subcutaneous masses. -cutaneous (under the skin) in dogs and cats. The masses should be sampled and evaluated under a microscope to determine what they are. The sooner we determine if a lump is cancerous and needs to be removed, the better it is for our pets. Most skin and subcutaneous tumors can be cured by surgery alone if diagnosed early when the masses are small. Early detection saves lives.
Lisa Conte, Founder and CEO of Jaguar Health
Lisa Conte is Founder, Chief Executive Officer and Board Member of Jaguar Health, a commercial-stage pharmaceutical company engaged in the discovery, development and commercialization of herbal prescription medicines for urgent health needs. global health. The company's FDA-approved drug Mytesi® is a first-in-class herbal antisecretory agent and the first FDA-approved Botanical Guidance oral drug. In 1989, Ms. Conte also founded Shaman Pharmaceuticals, Inc. and has pioneered the research and development of herbal prescription drugs for more than 30 years, including a recent Entheogen Therapeutics initiative examining psychoactive herbs for new remedies for mental health disorders; and Napo Therapeutics, SpA, an Italy-based company focused on treating rare diseases with herbal prescription medicines licensed from Jaguar Health. Ms. Conte is currently a board member of the Healing Forest Conservatory and Napo Therapeutics, and sits on the Editorial Advisory Board of Life Science Leader magazine. She holds a master's degree in physiology and pharmacology from the University of California, San Diego, and an MBA and AB in biochemistry from Dartmouth College. She is also the mother of two Jack Russell Terriers and a Belgian Warmblood.
Contact details
YourUpdateTV
+1 212-736-2727
See source version at newsdirect.com: https://newsdirect.com/news/first-of-its-kind-national-canine-cancer-registry-offers-ray-of-hope-to-dog-lovers-575115027
2022 News Direct Corp.