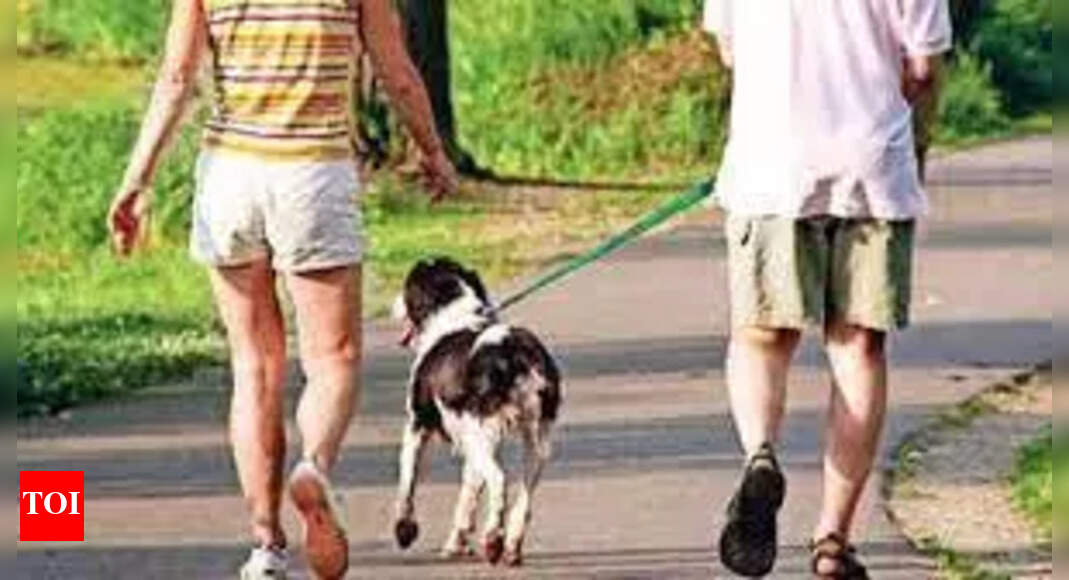 After poor response, Noida sets January 31 deadline for pet registry | News from Noida
NOIDA: Dissatisfied with the response to its campaign for mandatory pet registration, launched in September last year, the Noida Authority has now set January 31 as the deadline for all pet owners to complete the process. Failure to do so, officials said, would result in a fine of Rs 500.
According to officials, only 200 pet owners have registered on the pet registration app so far. The authority, meanwhile, has put together a list of around 5,000 homeowners who have a pet. The investigation, officials said, was conducted with the help of RWA.
The pet registration app was launched with the aim of promoting the welfare of pets as well as pet owners in the city, whereby, in addition to vaccination facilities, Complaints related to pet litter in public places or causing disturbances can also be filed on the app.
"We have had a low response to the pet registration campaign, where only 200 pet owners have registered their pets so far, while according to our survey there are 5,000 pets in residential and high-rise areas of Noida. The numbers may be higher as we continue to collect data from resident welfare associations," said RK Sharma, Senior Director of Public Health Department, Noida Authority.
Sharma further said that given the poor response to the campaign, despite its launch over three months ago, Noida Authority CEO Ritu Maheshwari ordered that a deadline of January 31 be set for pet owners complete the registration process. "After that, we will impose a fine of Rs 500 per unregistered animal. It is mandatory for a pet owner to register their pet and we urge all such residents to come forward and take advantage of the benefits of this initiative," Sharma said, adding that all kinds of pets company, including dogs, cats and other types of pets are must be registered under the player.
While a registration fee of Rs 500 per pet owner will be charged, Sharma adds that in turn, the pet will receive free vaccination and monitoring for health issues. Following Sunday's directive, Sector 11 RWA has scheduled a pet registration camp for residents of its sector today at their community center from 12-3 p.m. "All pet owners in the area have been encouraged to take advantage of the registration camp. For this, they are required to submit documents such as a copy of their Aadhaar card, a vaccination chart/booklet containing the date of vaccination with mention of the future date and a photo of their pet with a photo of the owner with her pet," said Anjana Bhagi, General Secretary of RWA Sector 11.